Aluminium HD Prints now available to order
FREE DELIVERY AUSTRALIA-WIDE!
A truly unique, high quality product! Aluminium prints are nothing short of breath-taking!
What is an Aluminium HD Print?
glossy
crystal clear
super vibrant
The perfect centre-piece!
I have samples of these prints: if you would like to see the samples contact me here to find out where you can see them.
Through dye sublimation, images are infused directly into specially coated sheets of metal panels with
e x c e p t i o n a l   q u a l i t y   and   r e s o l u t i o n.
Aluminium metal prints exceed the durability of any photographic product on the market, and certainly rival any other photographic product in terms of "wow factor"! The high colour and contrast means these pieces really pop off the wall.
What's so great about printing on Aluminium?
Apart from their great appearance, clarity and vibrance, they are extremely durable.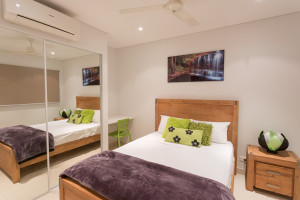 Due to the tough sublimation coating, ChromaLuxe metal is also:
scratch resistant
stain resistant
water-resistant
fire resistant
tear resistant
impervious to damage from tape or glue, and will not yellow with age.
they can even be displayed outside!
The vibrancy and dimensionality of these products rivals any photographic product and exceeds the quality of traditional paper prints.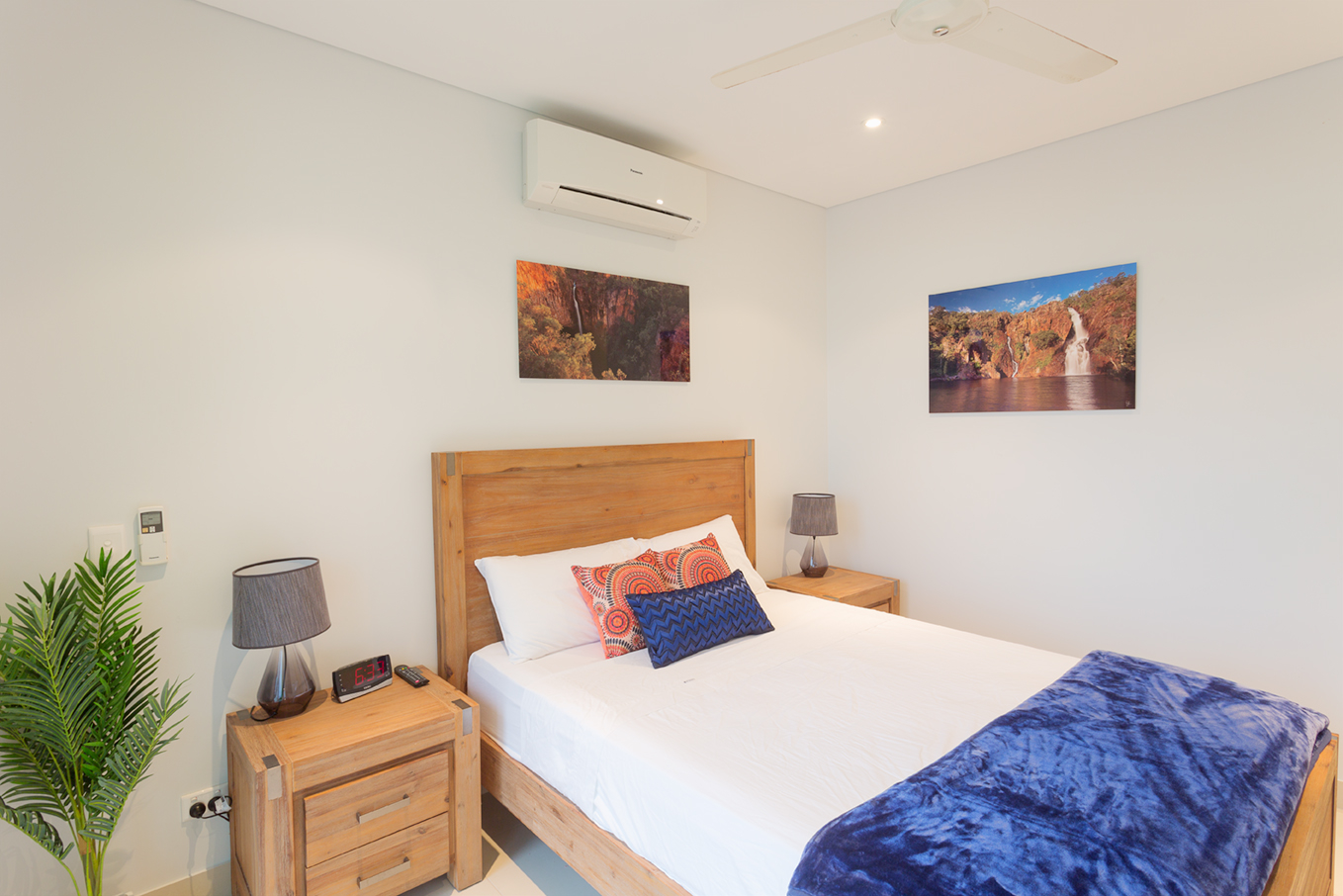 Whether for your home or office, this new and exciting product is sure to   W O W  your visitors!
Do they come ready to hang?
Yes!
They are light to hang and come with a hanger offset from the wall
– the photo to the right shows the shadow mount included in each piece.
Depending on the size of your print, one screw will affix most of the aluminium panels to the wall.
How do I know it's going to last?
ChromaLuxe metal is incredibly tough. In fade tests, it lasted two to four times longer than the leading photo papers, and there is no need to protect it under glass.
As with any artwork, it is recommended you hang it out of direct sunlight.
It is very, very easy to clean.
Aluminium prints are extremely lightweight and easy to move around.
What sizes can I order?
The sky is the limit! Aluminium panels can be arranged together – you can easily display artwork metres wide with a series of panels.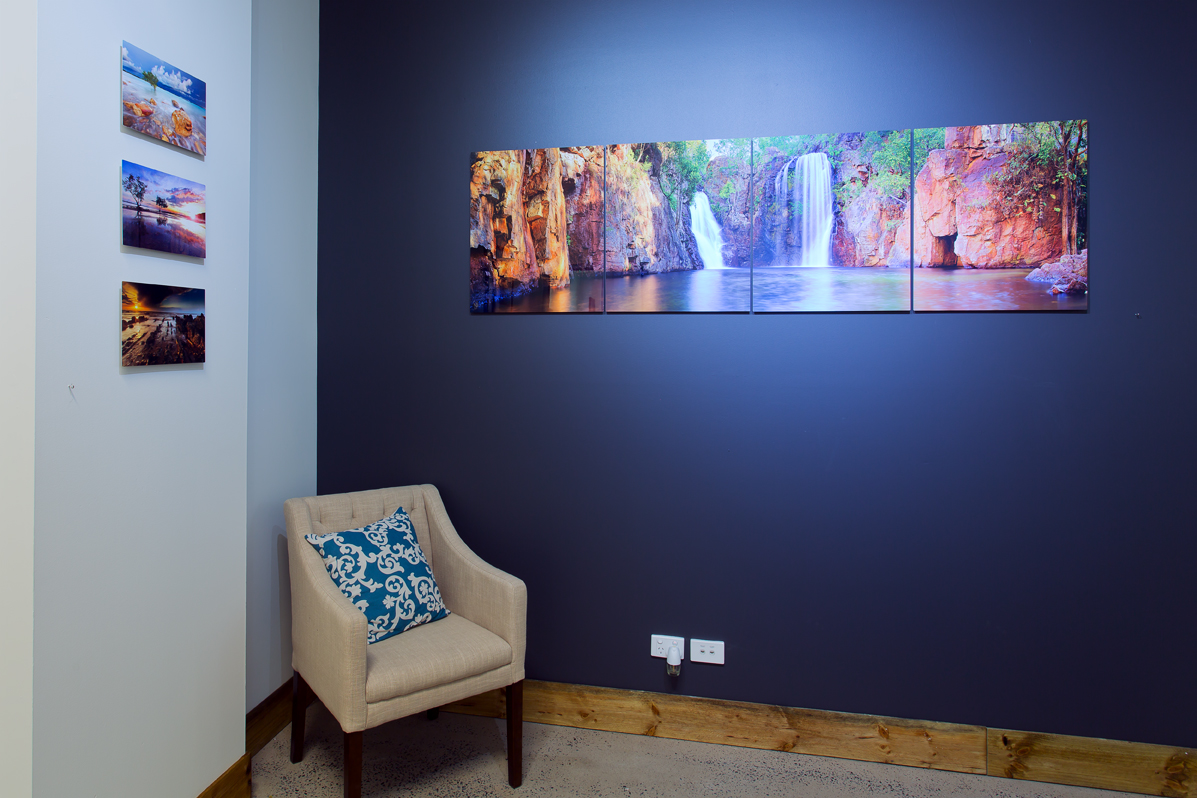 The smallest size available is 8 x 12″. Other "standard" sizes include 20 x 30″ and 24 x 36″. Panoramic style can be displayed on a 22 x 44″ panel. For a full size and price list get in touch. Prices start at $190, delivered.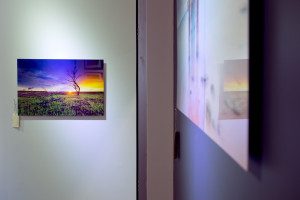 If you have a custom size request, I can do my best to accommodate this as well. Get in touch with me and let me know your thoughts via the contact page
Don't forget all Aluminium HD orders come with FREE SHIPPING, ANYWHERE IN AUSTRALIA!!!
These pieces are complete and ready to hang – order yours today via the GALLERY PAGES