Day 4 was the big day on the Jatbula trail – 17km. The walk was broken up in to two chunks, 12km and 5km with a stop at Edith River crossing after the first 12km. We got through the first 12km a supersonic speed and arrived at Edith River crossing when we thought we still had 3km to go. A lovely shady spot for lunch with a chance for a cool off! The first 12km on this day was an easy walk – flat and good terrain.
The remaining 5km proved to be a little trickier as we descended a little in to more uneven ground and lots of thick grasses to battle through. There were moments when we found it difficult to see where we were heading and hunting for our little blue arrow markers slowed down the pace a little. Walkers later in to the season might not have this problem as more burning off would have been completed to get rid of the grass!
The campsite on Day 4 was the one I was least excited about – Sandy Camp.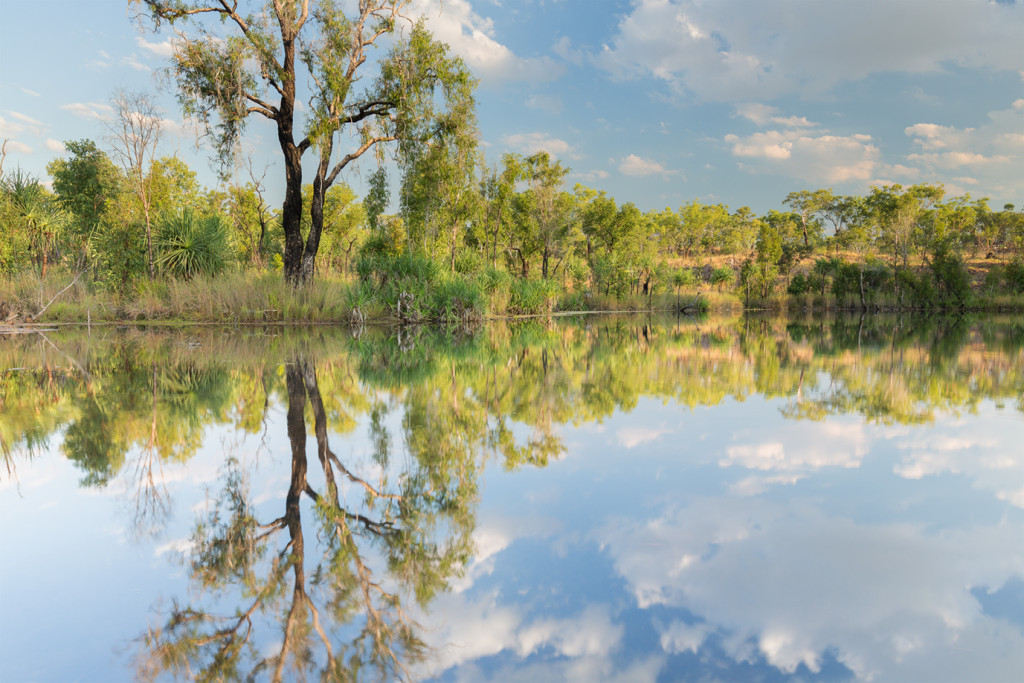 Arriving at the pools and if I didn't know I was up on an escarpment I would have sworn this was croc country and shouldn't be near the water! Luckily crocodiles don't climb up cliffs and I knew we were still at 300m high.
Sandy camp actually proved to be one of my favourite camp spots – we were right next to the water on a mini beach. We were also treated to a great sunset that night which made for some great photo-ing! And I did have a swim, but still I wasn't game enough to go out in to the open waters, I stuck near the small cascades and rockpools "upstream"!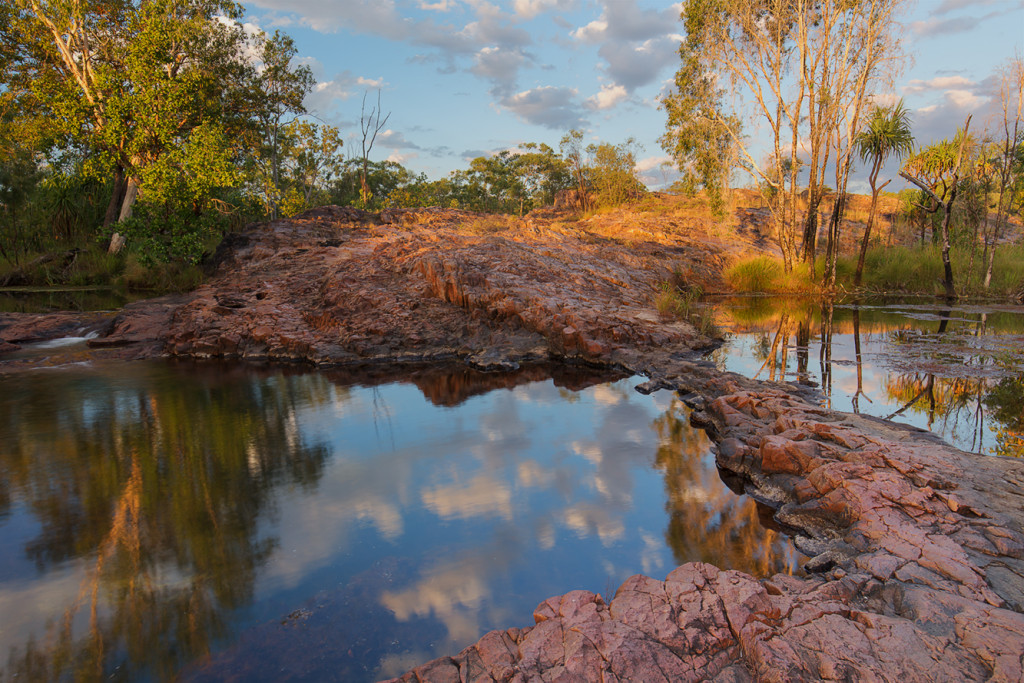 This was the only spot we saw a snake; trapped in one of the rock-pool-holes caused by wet season rains.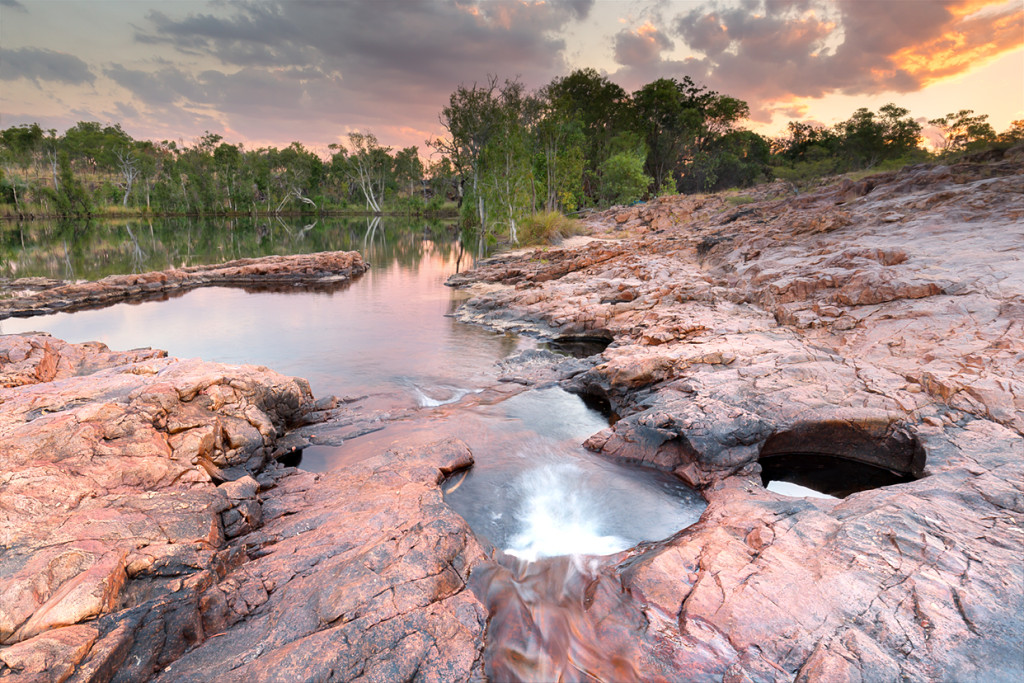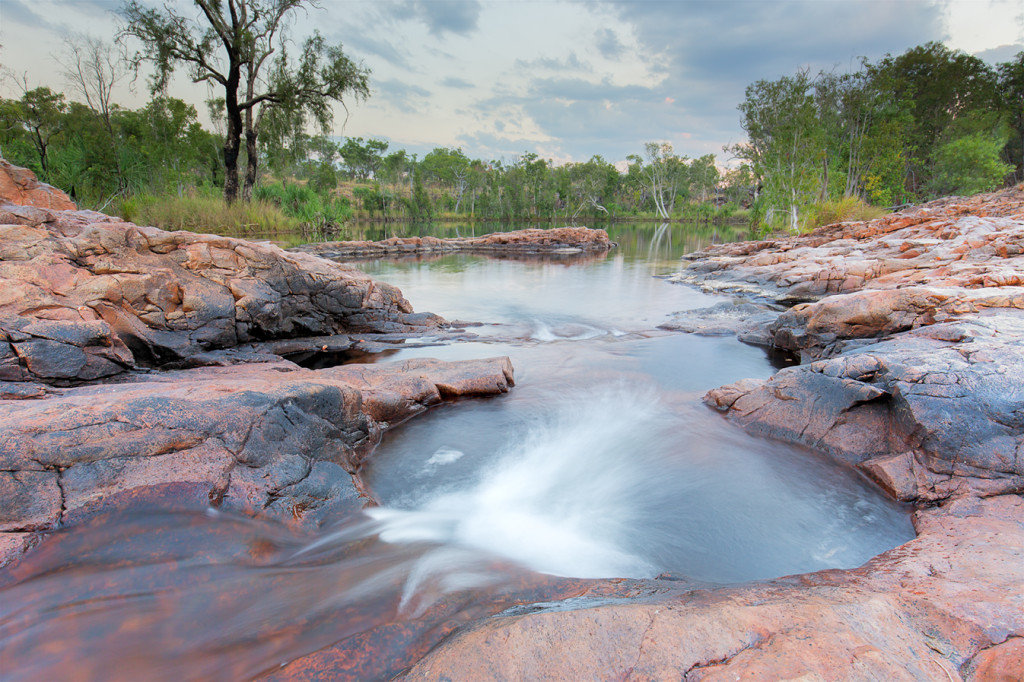 Day 5 led us to Sweetwater pools which is above Edith Falls and nearly back to civilisation!
Most of this walk was a little trickier – heavy grasses, difficult to see direction in and out of dry (and wet) creeks plus some nice ankle deep mud at the near end! By no means was this part of the walk difficult, it was just a harder day when compared to the others. We heard a couple of buffalo on this stretch – the altitude was lower and the type of country was definitely buffalo country!
Although Sweetwater Pools is only around an 8km walk from the Edith Falls car park, I'd never been before so was interested to check it out. We arrived around midday and enjoyed a long afternoon of swimming and relaxing… and letting my poor feet recover!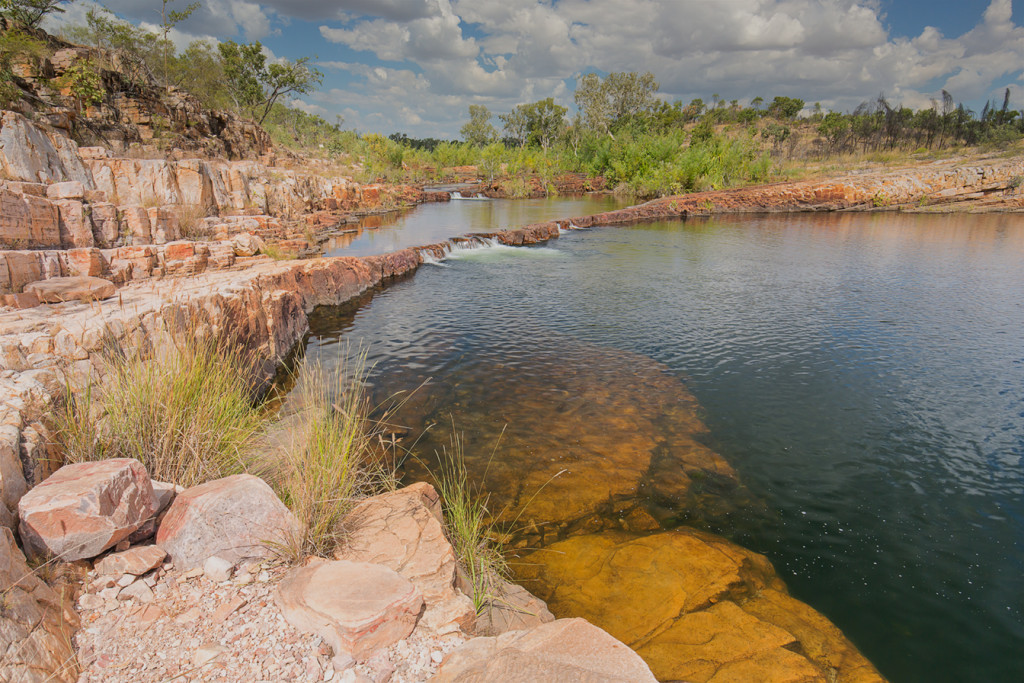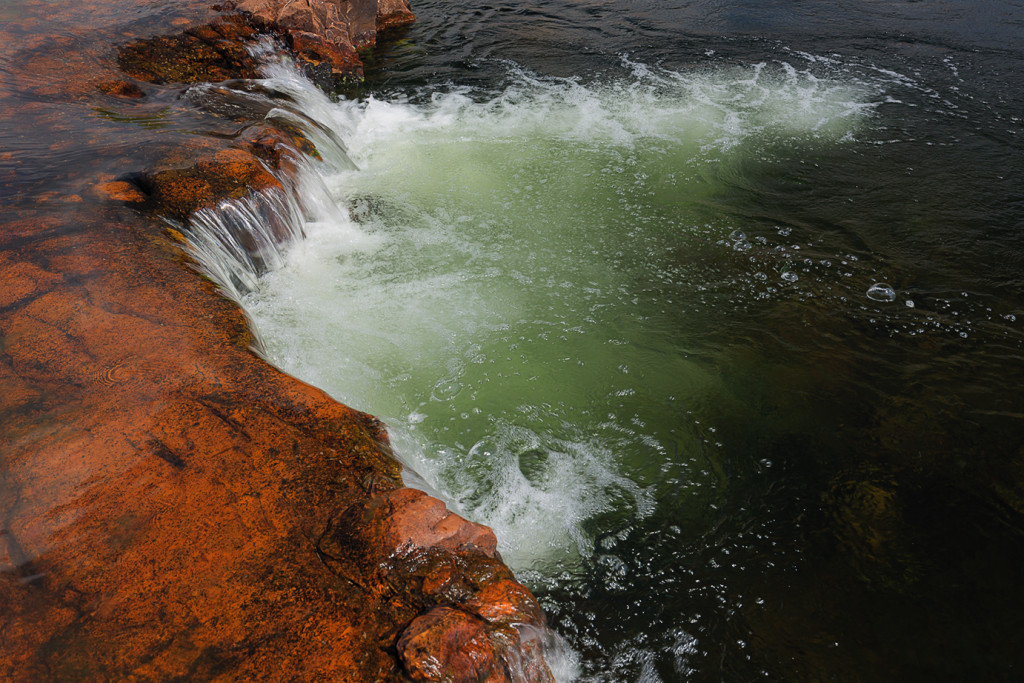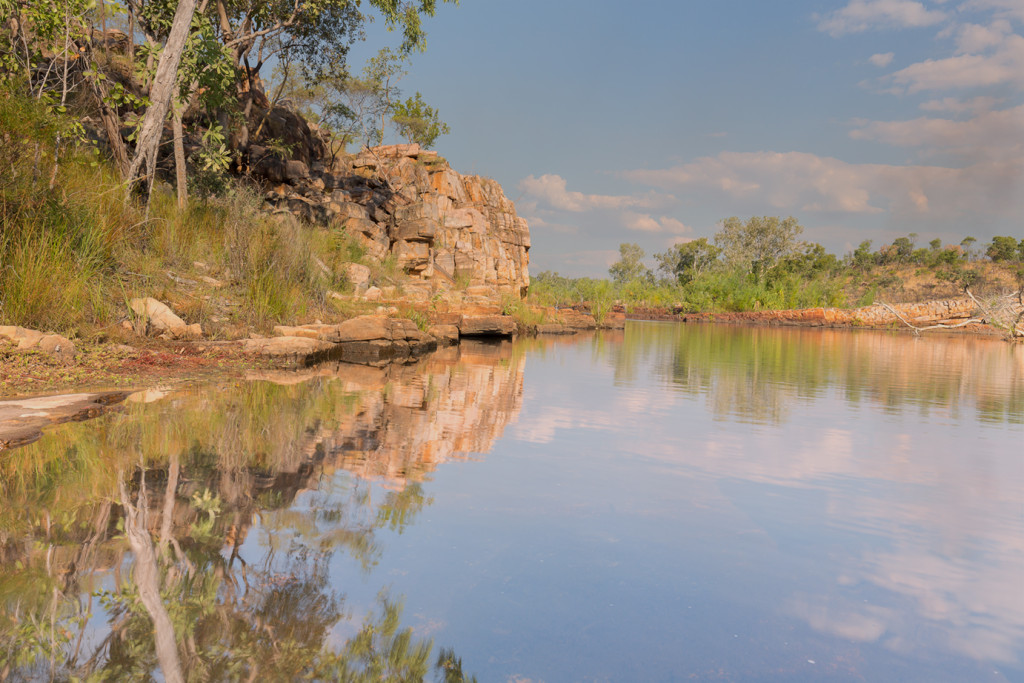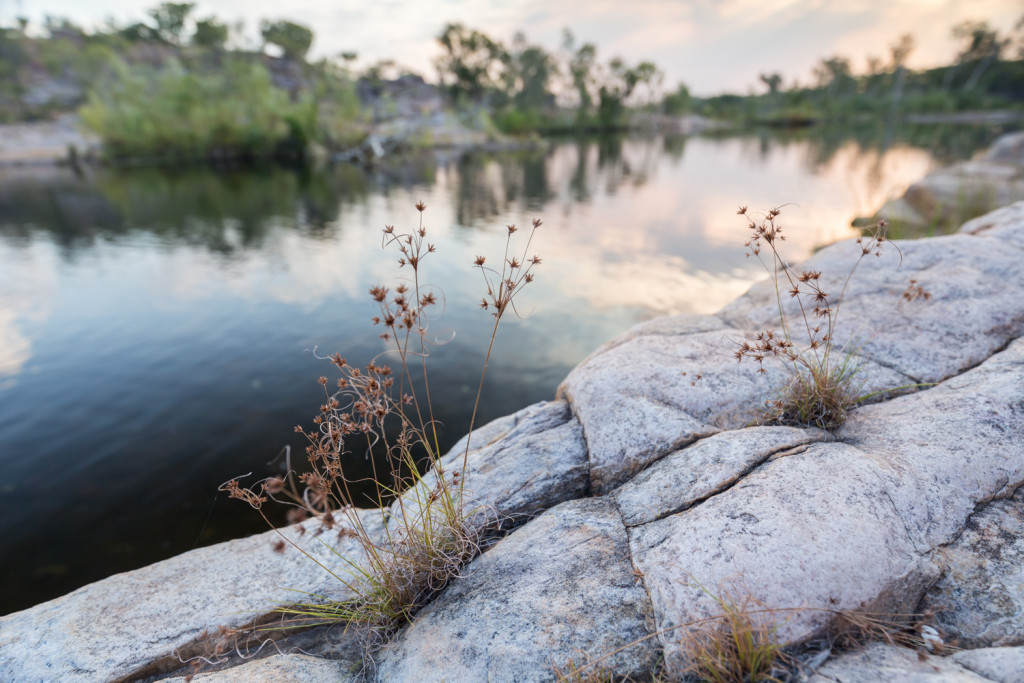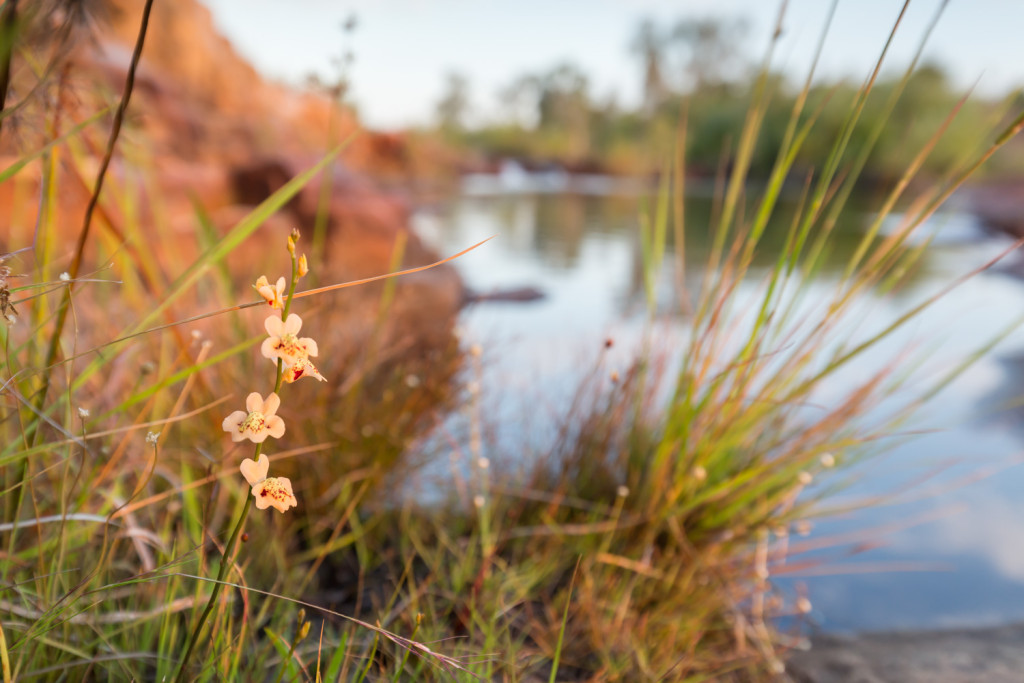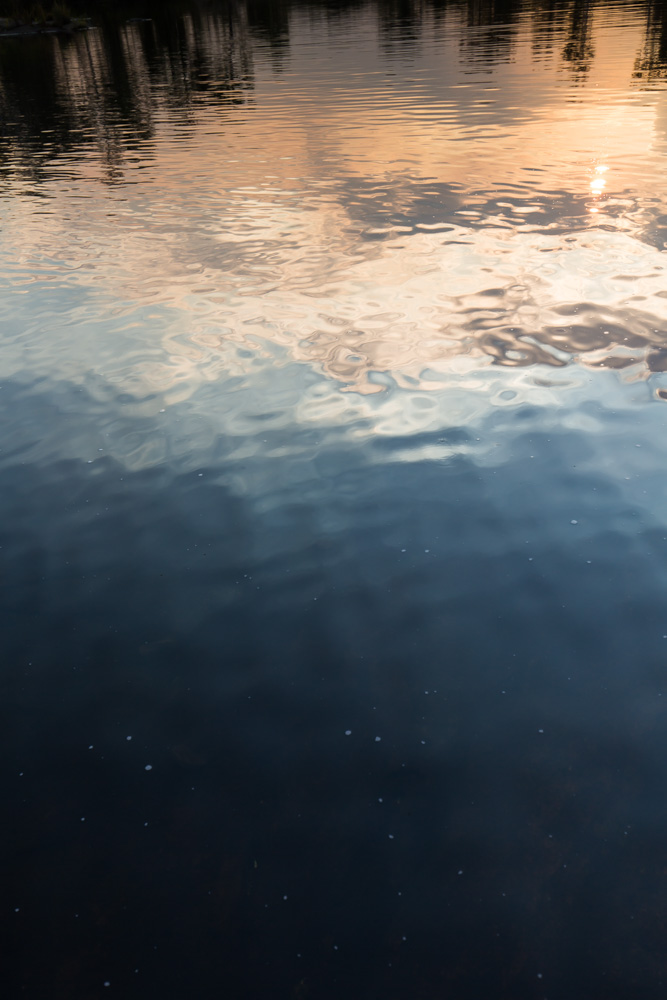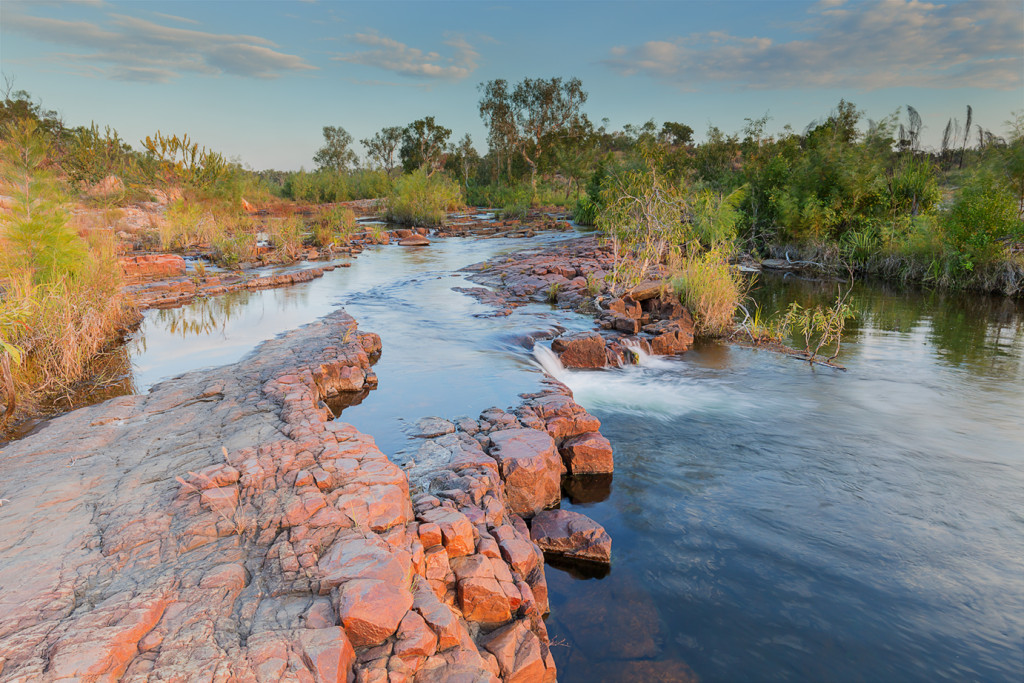 And another surprisingly good sunset for this time of year!