Last weekend was a public holiday here in the Northern Territory, and due to our light rain levels this year the Kakadu rangers and road-workers managed to get the awesome Gunlom pools open to visitors! My partner and I headed out there on it's opening night, and camped for a couple of days enjoying the swimming and the outdoors.
The road in to Gunlom used to be four-wheel-drive only but this year has received some upgrades (2015) making it suitable for two-wheel-drive. Although this is great for all those tourists who now will be able to visit this beautiful place, it's not good for the locals trying to escape the crowds! By our second night at the campground, the place was pretty busy. I'm hoping that it was just full of all the excited locals like me ha ha, and not all tourists… In which case in a couple of weeks it might not be so busy again (I hope!).
The campgrounds have also received a nice little facelift – new toilet facilities and upgrades to all of the amenities.
We started off the first morning by checking out the bottom pools and how much of the waterfall was still flowing. Unfortunately it's already a trickle due to the below-average wet season rainfall. However, our early dry season conditions have left the water perfectly clear and that famous tree is still left standing for another year! (I'm sure it's quite strong, but it's positioned in a really strange place and I'm sure one year we'll return after the floods to find the tree gone!). For anyone who's seen Crocodile Dundee, this is the same pool the pair go swimming in, in the movie!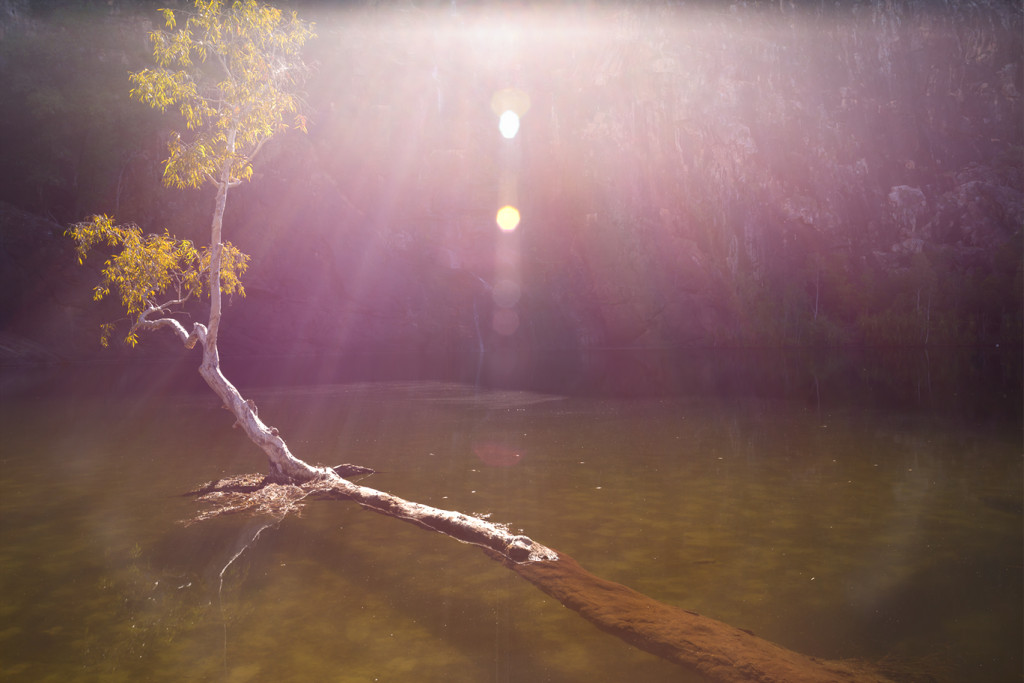 There were lots of galahs hanging around the campground!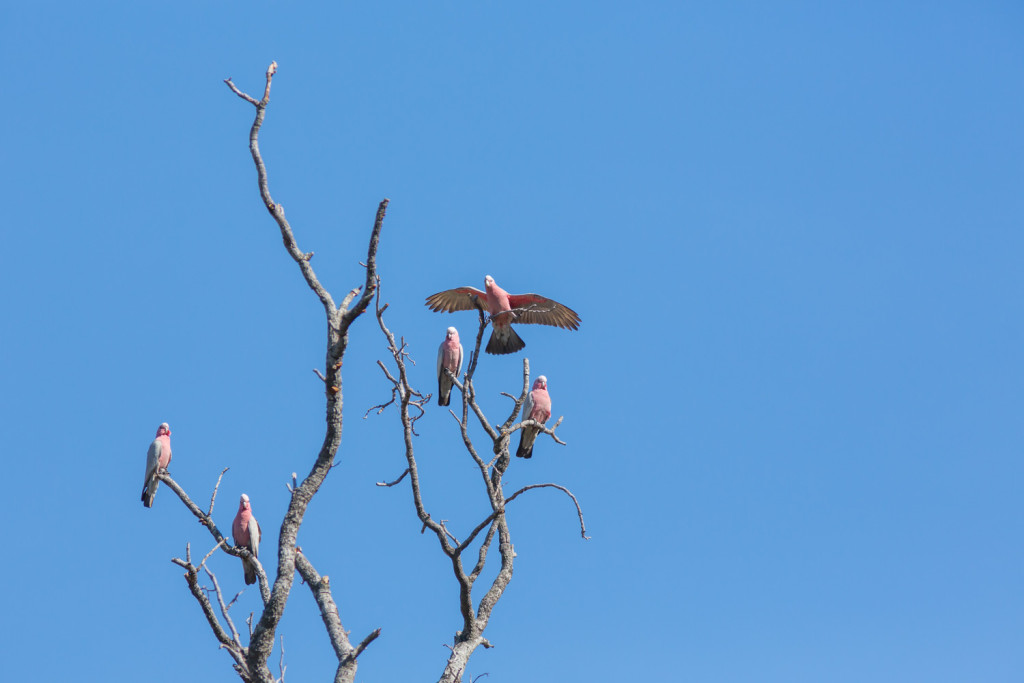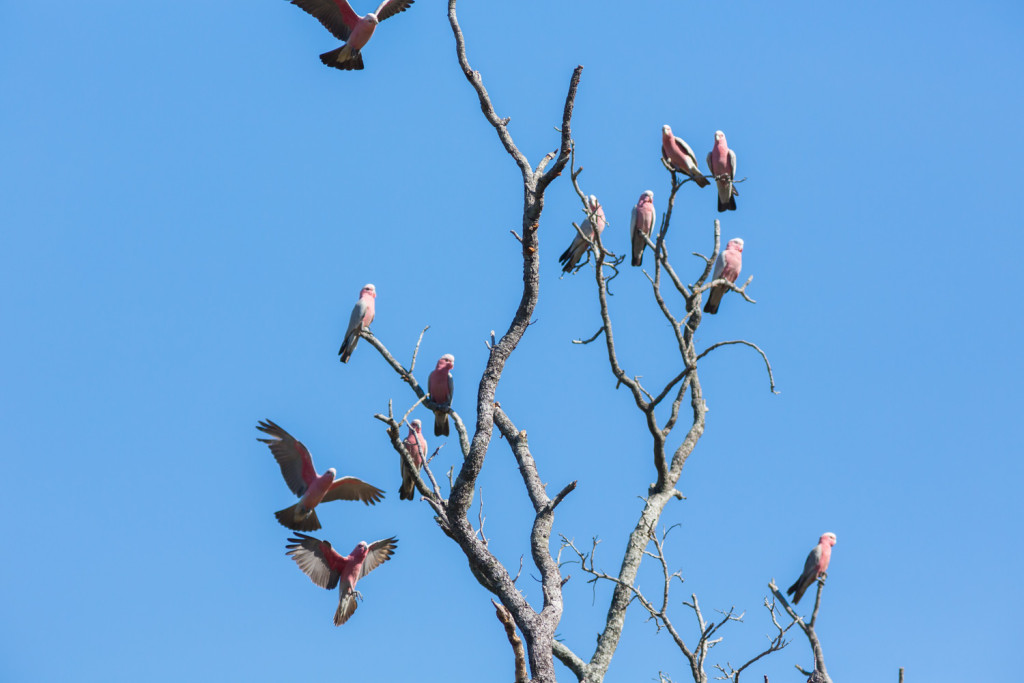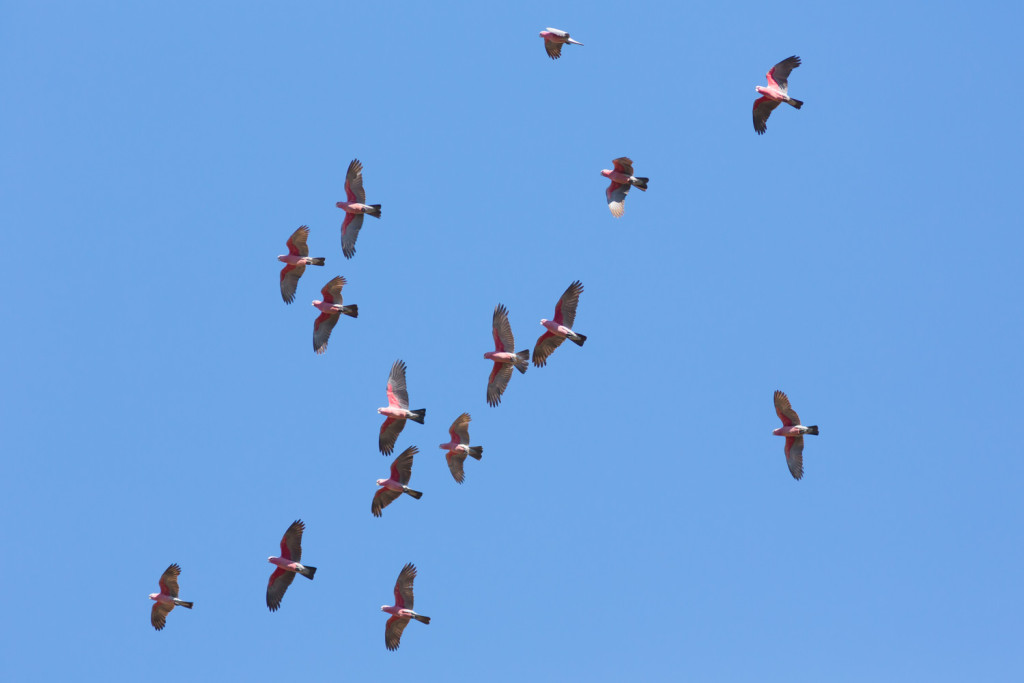 After lunch, we headed up to the top of Gunlom for a swim and to watch the sunset. (We thought we would be the only people game enough to walk back down the rocky cliff face in the dark…. but oh no, the whole campground was up there watching sunset too!).
An amazing spot, can't wait to get back up there for more time!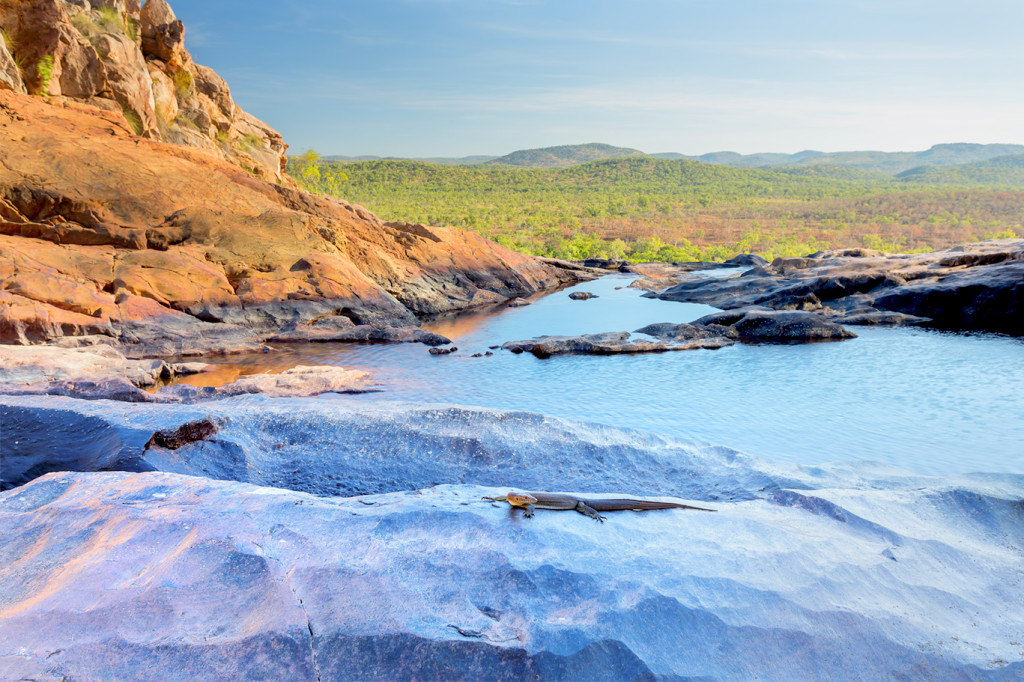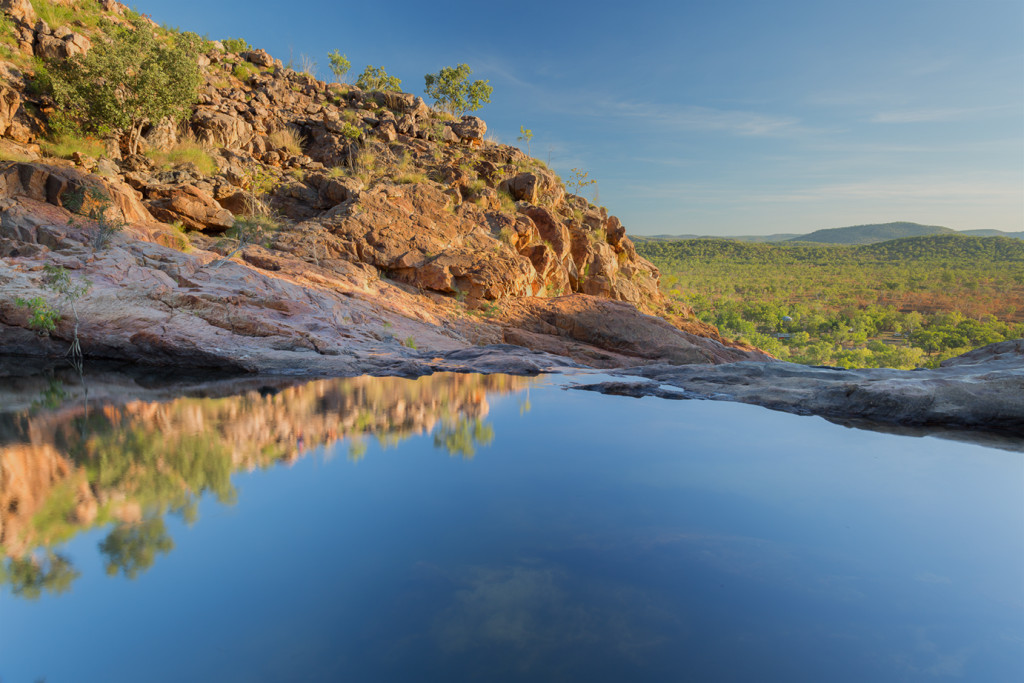 This is one of those places with so many nooks and crannies you can find something different to shoot every time. This visit I spent a bit of time at one of the smaller falls amongst the pools: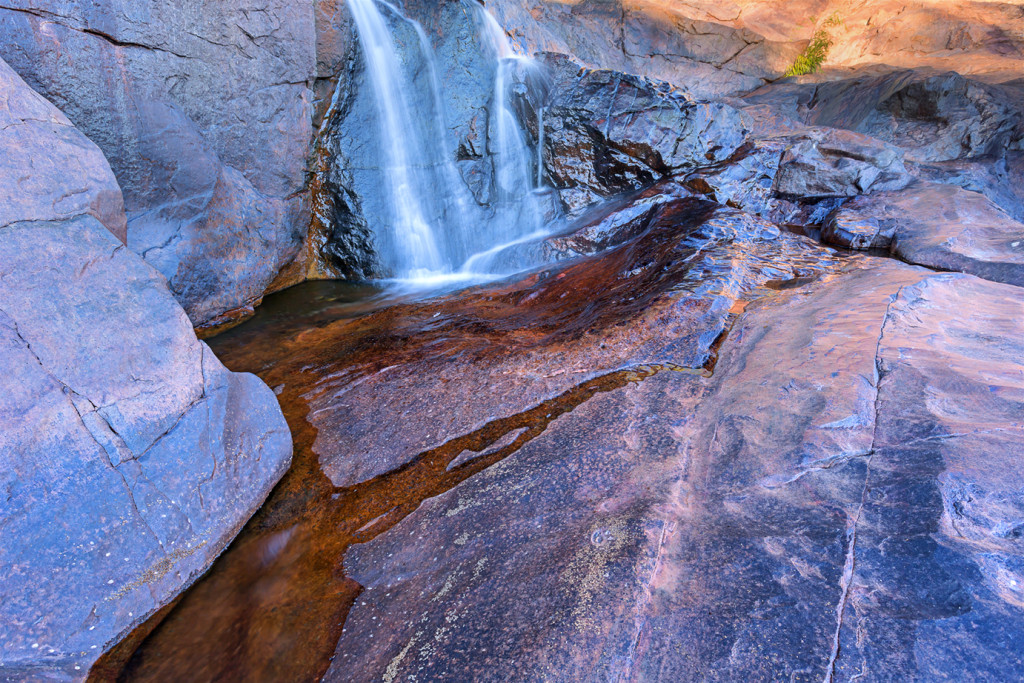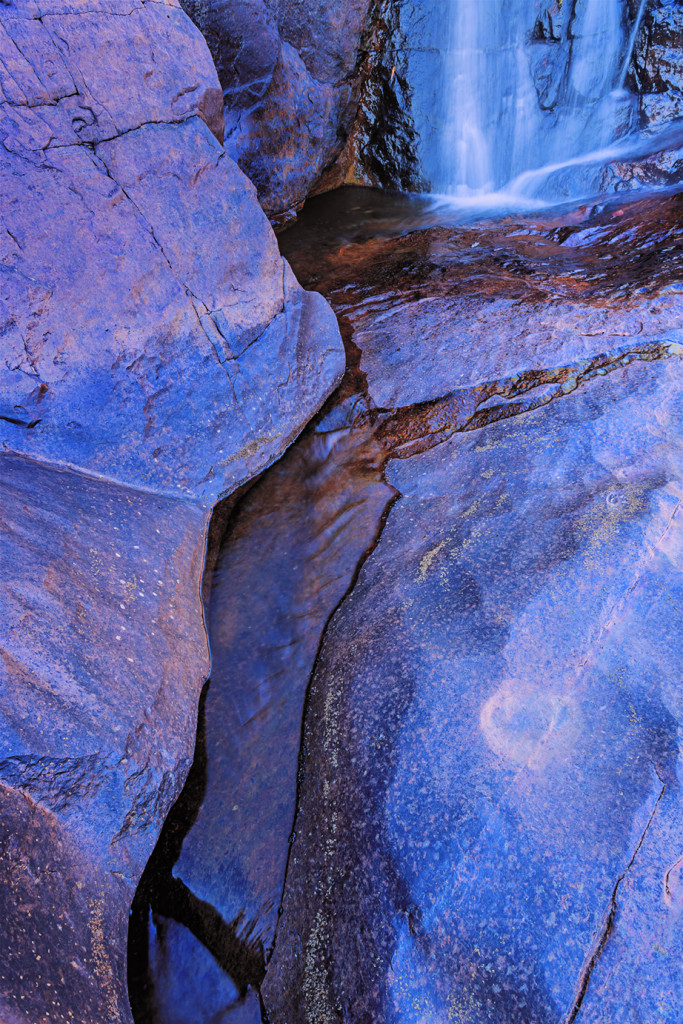 And of course the dry season sunset over the infinity pool and into the great Kakadu Bushland below! 🙂